If you have read more reviews on our website you might know that we are a bit of a fan of the U-Turn turntable brand. The American brand produces it turntables fully by hand in the USA and still manages to keep its turntables reasonably priced. Each model is put together by one employee that even signs them personally once they are done. So no mass production in China but instead the turntables carefully put together and tested in Boston. Having already looked at their Orbit and Orbit Plus models in detail, it was now time for us to complete the model range and look at the fully equipped U-Turn Orbit Special. Is it really a step up from their other models?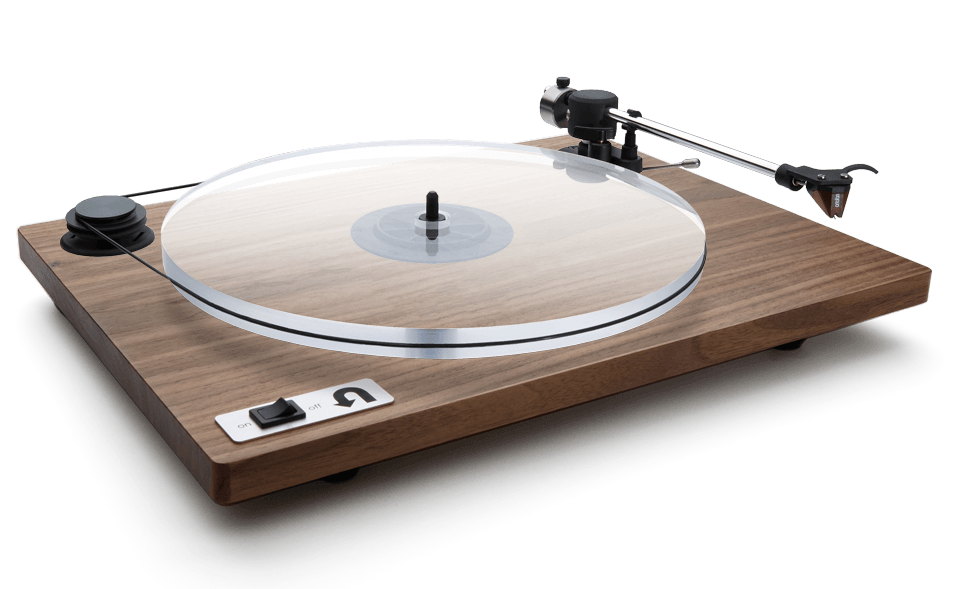 U-Turn Orbit Special
Type: Belt Driven || Speed: 33, 45 RPM || System: Manual || Cartridge: Ortofon 2M Red || Preamp: No
Pros
» Quality Materials. A plinth made from solid wood and an acrylic platter.
» Ortofon 2M Red. A top-notch cartridge that generates a rich and detailed sound.
» Fully Handmade in the USA. Quality manufacturing and testing on every individual turntable.
» A HiFi experience. The build quality and sound make it an overall high-end experience.
Cons
» Does not include a preamp. Very common in high-end turntables but keep in mind that you need to hook it up to an external preamp or an amplifier with a phono input.
Design And Build Quality
In terms of design, the Orbit Special can be best described as a minimalistic modern design with a vintage touch, mostly because of the awesome looking one-piece plinth which is made from natural wood. It comes in the colors maple and walnut and gives a classic yet minimalistic look to any room. This plinth is not made from MDF like cheaper turntables are made of but from solid wood, this not give the device a natural look but also helps in reducing resonance from the motor or its surroundings.
The minimalistic design is also shown in the controls, or more clearly, the lack of controls. The Special just has on and off button that immediately start the motor when turned on. Other than that, you just find the motor wheel, belt, tonearm, and platter.
What makes this model from U-turn 'Special' is the materials used in most of the components. For example, the bearing that sits underneath the platter and turns it is made from a nylon and is inverted in the sense that it fits over the steel shaft that turns it. It sits tightly within the inner platter that filling up the hole in the plinth. It is a well-constructed whole and really can make a world of difference. When tested out you will see hardly any wobble when spinning, this not only prevents skipping but also helps with the overall endurance.
This also has a lot to do with the platter, as it is made of acrylic and comes standard with U-Turn Orbit Plus. Platters made form acrylic are often only found in more high-end turntables that can cost a multiple of the Special. Besides wobbling the material also provides more speed stabilization and even makes the use of the included matt not necessary as you can place your record right on top of the material.
Features
To start of the motor is where U-turn has really outdone themselves. After having reviewed many turntables it is just staggering to see that U-Turn comes close to a really high-end motor at this price point. Their shortcut was personally testing and selecting each motor to ensure consistency only found in more expensive turntables.
The Orbit Special is a belt-driven turntable that is fully manual. Now, this might not very advanced to beginners, however, this system is the most common in high-end turntables. Audiophiles like to go for simplicity as it gives them the possibility to customize, adjust, and upgrade their setups. Another factor is that more components simply mean more complexity, lower endurance, and above all a higher possibility of resonance in the sound. It is really the minimalistic approach that gets the appeal instead of the list of features you get with more budget-oriented turntables.
Now what does manual use actually means? It means that you manually have to move the tonearm and its cartridge (where the needle/stylus is hold in) to the beginning of the platter when starting and placing it back to its original position after playing. Luckily, the turntable comes with the U-Turn q-lever which helps you easily raise or lower the tonearm without touching it, thus preventing doing any damage to your precious vinyl.
Another important component is the tonearm. It is made from stainless steel that is rather high glance giving it a premium look and feel. The head shell is made from the same nylon material as the bearing. Overall the tonearm is smooth in its movement but it does not allow you to adjust the tonearm height. Instead it features a gimbal design where the tonearm is perfectly adjusted for the Ortofan cartridge it features and you can adjust the counterweight. While this is perfect for the ease of setting it up it is a missed chance to fully become the high-end turntable where audiophiles want to adjust every little component such as the tonearm height. But, the tonearm features anti skate which helps with playing consistency.
Lastly it features the premium Ortofon 2M Red cartridge which is known for its dynamic sound. You can choose other cartridges when buying but we would opt for going with the Ortofan 2M Red as it really is Hifi cartridge with an elliptical shape. If you would like to upgrade further down the line it is possible with all the common high-end cartridges from brands like Ortofan and Audio Technica but we honestly would not see a reason to unless it is broken or worn out. In the next segment we will discuss the sound all these components and features provide.
Sound and usage
The turntables is very easy to set up as most of it comes straight out of the box. Simply unpack all components, place the acrylic platter and optionally the matt onto the plinth and lastly place the belt onto the platter and motor. You ofcourse also have the option to attach the included discover. 
When listening to the U-Turn Orbit Special we feel it gives you a very detailed and transparent sound. It is detailed in the sense that the Ortofan 2M Red cartridge with its elliptical shape follows the grooves very tightly. Because of this, every layer of sound is clear and you can really hear each instrument or sound shine on its own.
Talking about transparency we feel that it suits just about every music genre, even the heavier genres such as metal or dance music. It provides great dynamics and does not feel squashed. It also sounds balanced as no adjustments were needed via the amplifier. No resonance or skipping was noticed during listening. It just sounds really good and we would say the sound quality should be the number one reason to get the U-Turn Orbit Special.
Conclusion
Overall we found it hard to be critical of the U-Turn Orbit Special, the fact that it brings so many quality components to the table is impressive for the price. Especially keeping in mind that the overall build quality is top-notch since it is hand made, tested, and signed in Boston really makes it extra 'Special.'

What U-Turn has done well is going with HiFi components and materials such as the Ortofan cartridge and acrylic platter and leaving out unnecessary components such as vinyl digitalization. Simplicity simply reduces costs and really makes this turntable great bang for your buck. Now even after looking very critical at the choices made we simply cannot deny the fact that this turntable equals the quality of many high-end turntables. It could easily match turntables of 1000 dollars or more at a fraction of the costs, therefore we highly recommend it.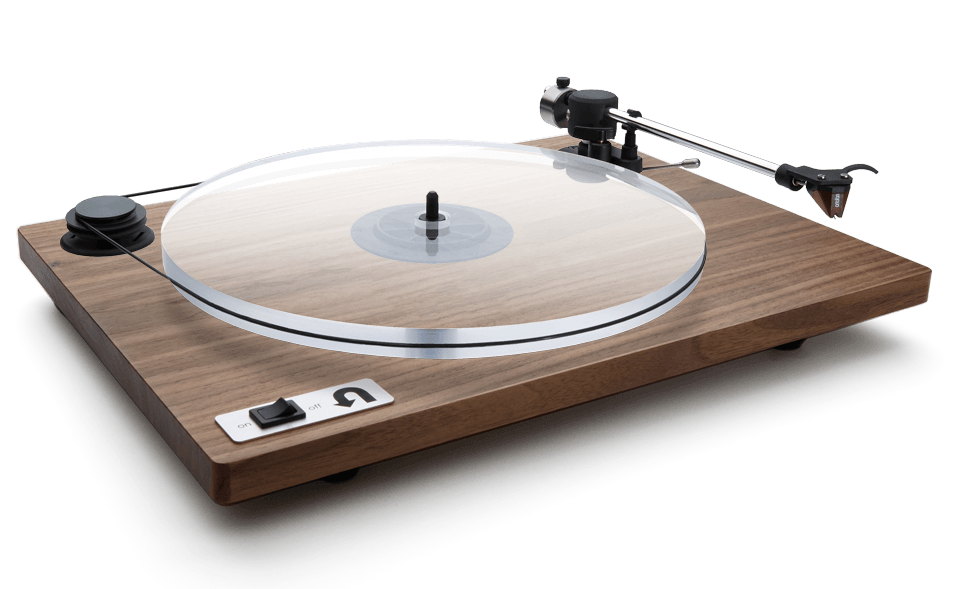 U-Turn Orbit Special
Type: Belt Driven || Speed: 33, 45 RPM || System: Manual || Cartridge: Ortofon 2M Red || Preamp: No
Looking for something else?
If you are looking for a turntable with a specific feature or within a certain budget you can take look at one of guides below.